Fast evolving technologies such as Blockchain, AI and cybersecurity have resulted in law firms struggling for talent that understands technology. Law firms are now scouring for attorneys with relevant expertise in cyber and cryptography to advise corporate and government clients when implementing technology, and being able to navigate the nascent case laws. The biggest gap nowadays is ensuring developing technologies complies with the law and regulations. Even with the existing disparity, because the uptake of technology is very first, and laws have to play catch up, which proves the need for more code-y lawyers.
Maybe we could have a regulation or a standard behind these ideas. For instance in the US law firms that are behind in tech. Risk losing business from a large sector of the economy since more states have past laws on attorney competence standards, requiring that law firms have to boost their legal tech expertise or else run the risk of penalties and possible sanctions. These will eliminate what we have witnessed here in Kenya, where clients have gotten below par service by lawyers incompetence in technology. A case in point being the 2017 post election trial.
It is high time we embrace initiatives that aim at nurturing legal and tech infusion, such as the Africa Law Tech Festival creating a space for conversations around policy issues in technology, and how the role of tech in promoting access to justice and law reforms can be furthered.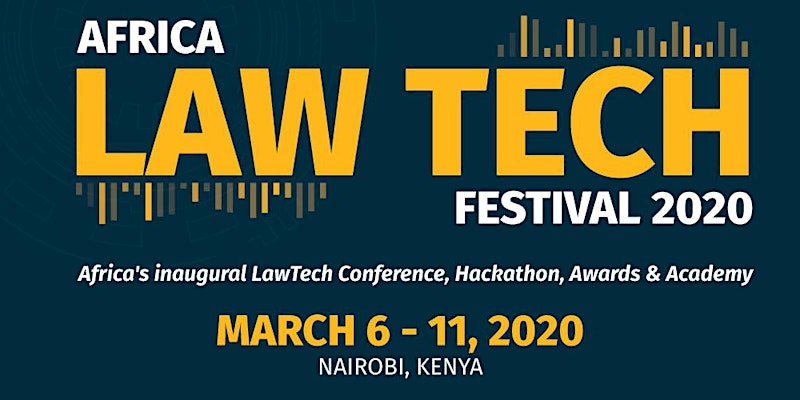 The hunger for legal tech-talent should not primarily be informed by the need to get business from high-tech clients, but rather the greater use of technology across almost every sector within the enterprises should be a driving force. This is because, it is not always that case law will keep pace with the varied technology solutions, therefore attorneys will have to be more creative in assessing and mitigating new risks.
In complex litigation's we have experienced attorneys facing judges who don't know a dime about tech. This is why the knowledge of technology is an enabler in translating complex concepts, more convincingly to these kinds of audiences.It is high time that the Law society of Kenya or relevant policy makers adopts a tech competency regulation that requires lawyers to have knowledge of the risks and benefits aligning technology to their practice.
Another important facet in this regard is the technological responsibility for lawyers in protecting confidential client data, besides knowing how to handle electronically stored information. Lawyers should be able to understand imminent cyber risks, in this digital economy, to be well apprised of the implications to their firms in case of negligence. You don't want your client to file a complaint against your firm for mishandling their trade secrets or PII. Even more most lawyers firms are quite aware of the GDPR regulation, but as of yet very little is done on their part to ensure data privacy concerns are kept to the latter.
A pilot program for legal and tech being championed by CyberSpeakLC is to be launched soon. however, we advocate that such programs should be started in the law school, to prepare law students for the technically evolving industry. Exposure to new technological trends as well as a hands on practice with technology is the first step towards making this a realization. Simple tasks like the basic understanding of code and technologies are very crucial in assessing many clients risks and in providing relevant counselling to clients.